The William N. Skirball Writers' Center
Private writing rooms, workshops and more
Join a community of writers
Read + Write: 30 Days of Poetry
​Every April (National Poetry Month), our READ + WRITE: 30 Days of Poetry blog project, presented in collaboration with Northeast Ohio poet Diane Kendig, seeks to connect readers with the poets and poetry of Northeast Ohio. Each day we share the work of Ohio's best poets and provide fun poetry writing exercises to spark your creativity.

We thank all of the many talented writers who have contributed their poetry to this project, and invite readers to explore and enjoy their work.
Don't miss a post!
Use our email preference center to sign up for poems and writing prompts in your inbox every day during National Poetry Month.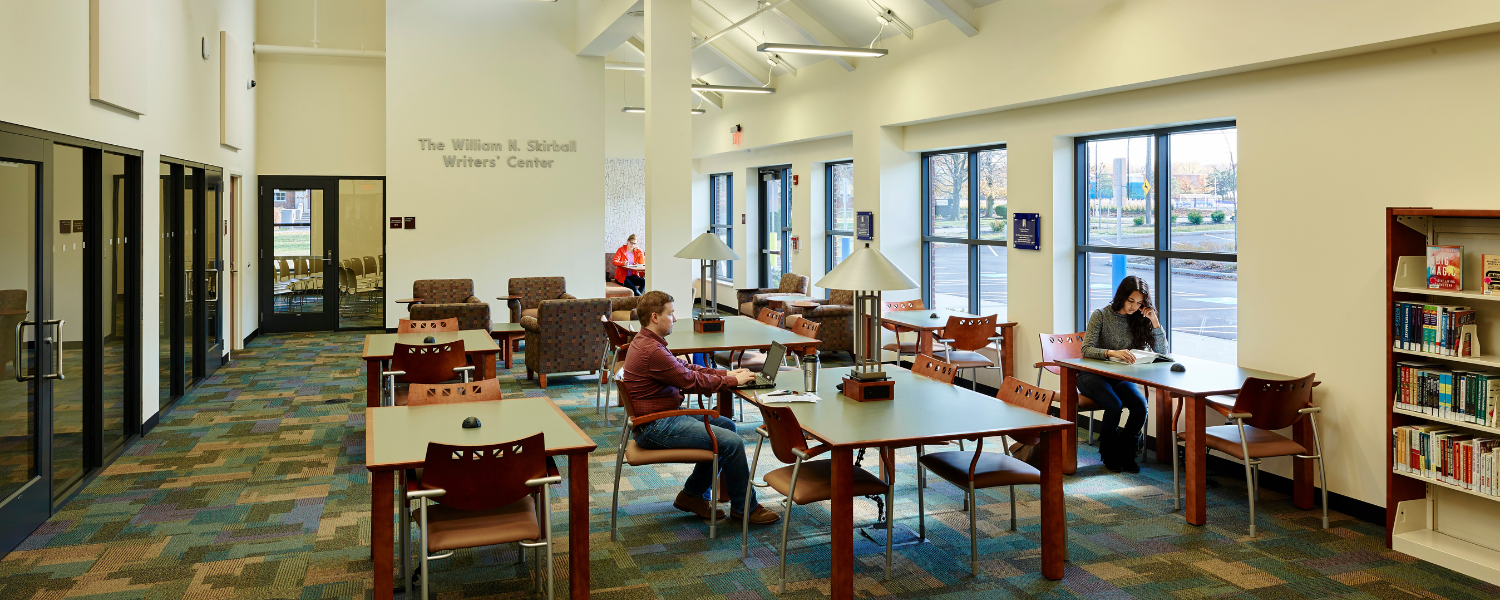 The William N. Skirball Writers' Center, located in our South Euclid-Lyndhurst Branch, is a welcoming space for writers for all ages and levels of experience. The Writers' Center offers free access to private writing rooms, laptops, writing workshops and a special collection of materials on the art of writing.
Writing Workshops
Aspiring and practicing authors can learn about writing and marketing fiction, poetry, memoirs and more at our free writing workshops. Our workshops are led by experienced instructors and are free and open to the public. Registration is required.

Writers Reading
Our Writers Reading project on YouTube showcases some of the most talented novelists, poets and journalists in northeast Ohio performing their best work. New content is added regularly.
Don't have a CCPL card? Apply online.