The William N. Skirball Writers' Center
Private writing rooms, workshops and more
Join a community of writers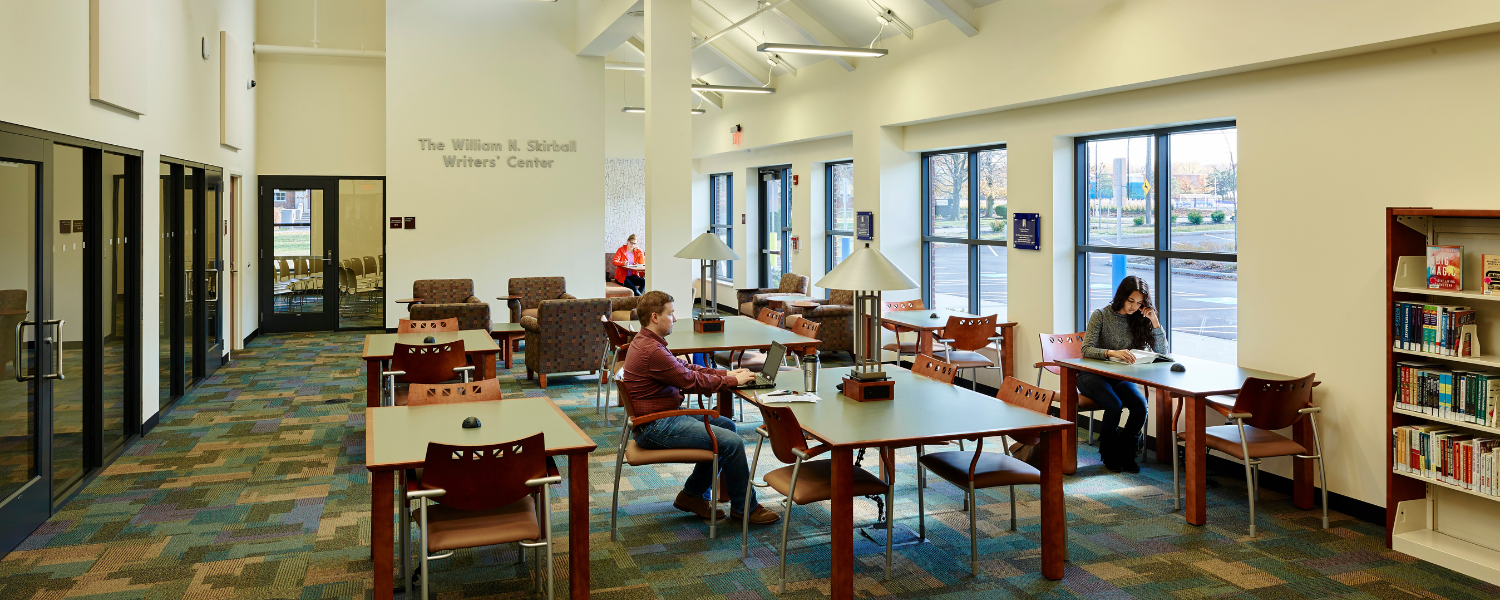 The William N. Skirball Writers' Center, located in our South Euclid-Lyndhurst Branch, is a welcoming space for writers for all ages and levels of experience. The Writers' Center offers free access to private writing rooms, laptops, writing workshops and a special collection of materials on the art of writing.
Writing Workshops
Aspiring and practicing authors can learn about writing and marketing fiction, poetry, memoirs and more at our free writing workshops. Our workshops are led by experienced instructors and are free and open to the public. Registration is required.

Tell your story
Cynthia is part of a community of local writers who make the William N. Skirball Writers' Center their second home. Watch this brief video to hear her story.
Don't have a library card?
Get one online now!