Digital Navigators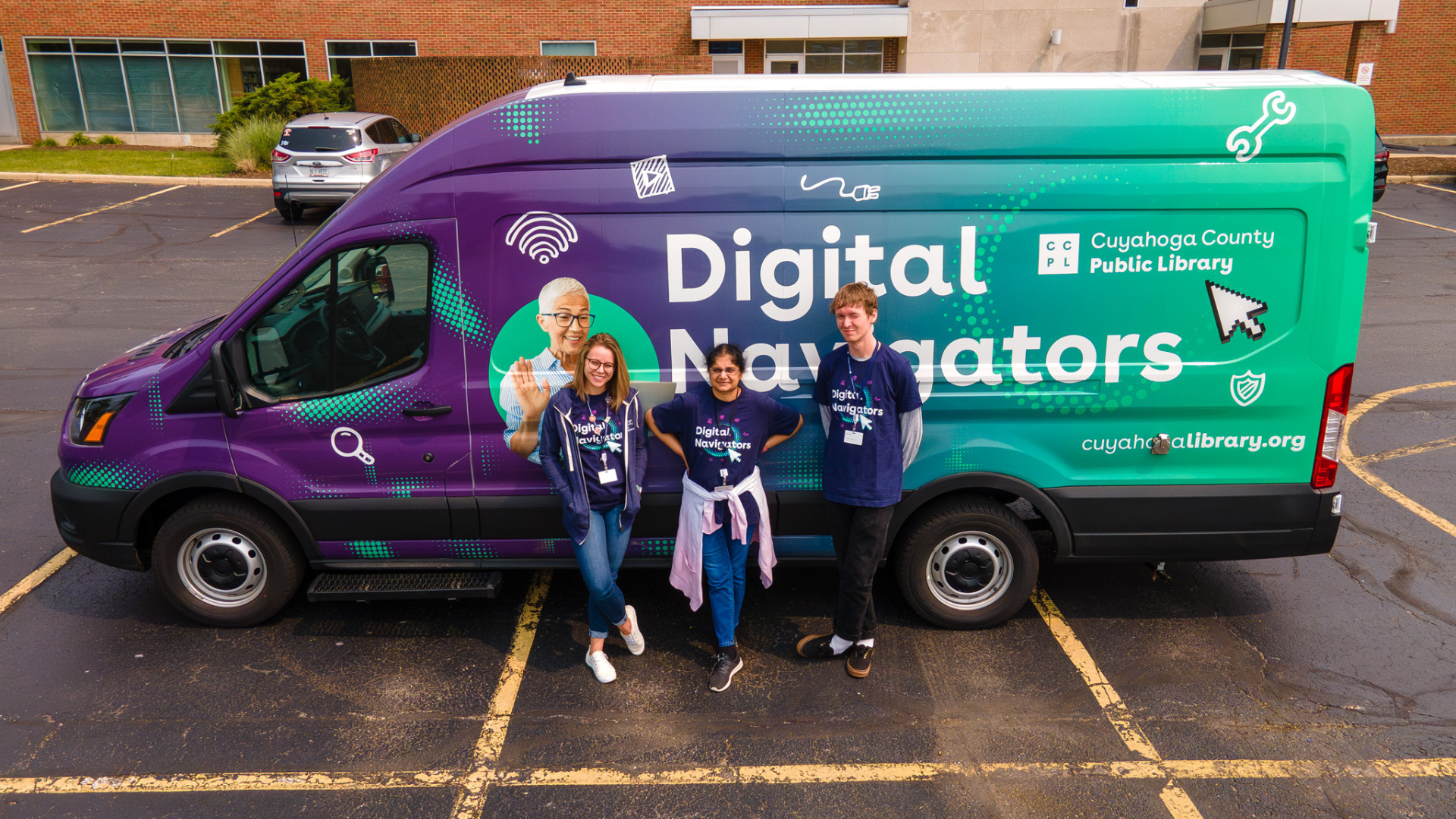 We can help with your basic technology needs
Cuyahoga County Public Library's Digital Navigators service offers one-on-one assistance to help you – or someone you know – connect to the internet, get a device, set up a telehealth appointment and more.
Call us at 216.749.9420 to make an appointment with one of our Digital Navigators at a CCPL branch. Or fill out the form below and we'll contact you. Digital Navigators are also available during scheduled hours at CCPL branches.
We can help with:

Becoming comfortable with your laptop, cellphone or tablet
Using your mouse or keyboard
Safely browsing the internet
Creating and using an email address
Basic understanding of apps and their usage
Digital Navigators can also help you find out if you are eligible to receive the Affordable Connectivity Program, an FCC program that helps families find reliable, affordable internet access. The benefit provides:
Up to $30/month discount for broadband internet service
A one-time discount of up to $100 for a laptop, desktop computer or tablet purchased through a participating provider
You may also call the Cleveland Digital Navigator Hotline at 216.307.6990 if you have immediate questions about the Affordable Connectivity Program, beginner computer questions, or to learn more about Digital Navigator services across Cuyahoga County.

For more information about Greater Cleveland Digital Navigators, visit clevelandnavigators.org.
Program Partner