Parma-Snow
Parma-Snow Branch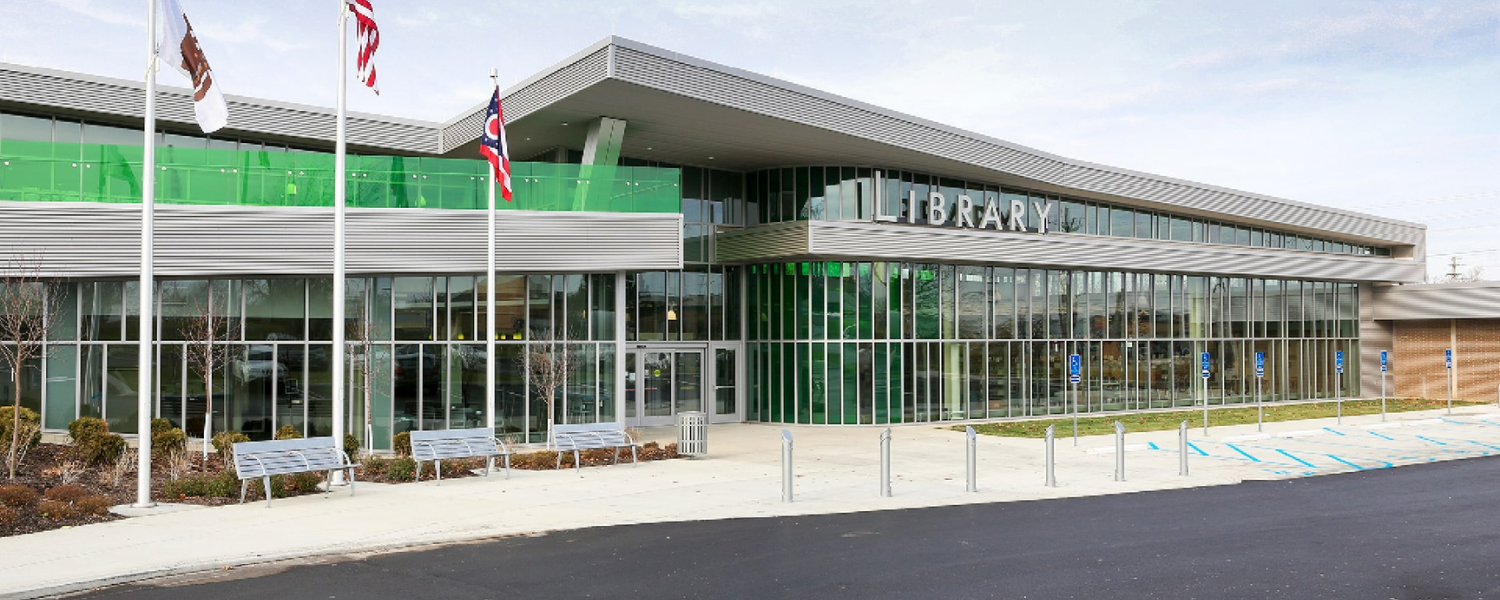 Back
216.661.4240
Hours of Operation:
Monday – Thursday / 9:00 AM – 9:00 PM
Friday & Saturday / 9:00 AM – 5:30 PM
Sunday / 1:00 – 5:00 PM
The Parma-Snow Branch is home to the Sari Feldman Auditorium, a flexible, state-of-the-art venue for theatrical groups, recitals, concerts, meetings, speaker presentations, wedding receptions and other group events.
This branch is a Greater Cleveland Food Bank Kids Café location.

Join the Friends
The Friends of the Parma Libraries volunteer their time and energy to raise funds in support of Library programming, exhibitions, special events and activities. Interested in joining? We can never have enough Friends. Contact the branch manager for more information.

Innovation Center
CCPL Innovation Centers are creative, collaborative and educational spaces that provide library customers access to advanced software, emerging technologies and production equipment. See below for a list of Innovation Center equipment available at this location.
Innovation Center Equipment
Submit 3D-designed .STL files via the library's website and staff will print designs for users to pick up.

Designs must be submitted as an STL file via the online form at cuyahgogalibrary.org/innovate.
Filament is a vegetable-based PLA filament. See materials for purchase list for cost and colors.

Cut letters, shapes and symbols out of paper/card stock using wooden dies.

Cut, score and write on a variety of materials.

Cutting size is 12" x 12" and up to 12" x 24". See a staff member for a complete list of approved materials.
A crafting tool kit is available for check out to use in the Innovation Center.

c

Emboss paper and card stock.

c

Cut, engrave and carve on wood and acrylic materials.

Drill and Bits are required to operate this machine. Users must check these items out at the Information Desk.
Cutting size: 18" x 24" x 3.5"
Users are encouraged to bring their own materials. Plywood is available for purchase.

* Orientated users are required to attend an CNC Basics Class prior to individual use on this machine. See event calendar for dates.

Shopbot Desktop CNC 18" x 24"


Print directly onto light colored cotton T-shirts, apparel, tote bags and other products

Apply heat transfers to items such as T-shirts, jackets, bags and mouse pads.

Heat press plate size: 16" x 20"

Print, scan, copy in B/W and color on sizes up to 11" x 17".

Inkjet printers allows users to print on media such as photo paper, sticker paper, heat transfer paper, and printable vinyl. Users are encouraged to bring their own material to print on.

HP Office Jet Pro 7740

Print documents 24" across and any size in length on heavy-duty paper from .PDF and .JPEG files.

HP Design Jet Z6

Use a blade against at straight edge to cut mats for frames, thick card stock, and other materials. Cust a straight or beveled edge.

Sew a variety of projects using a single needle sewing machine.

A sewing tool kit is available to check out for use in the Innovation Center.

Singer 4432

Print and heat transfer on polyester fabrics or poly-coated materials like wood, tile, acrylic, and glass.

Sublimation paper is available for purchase. See the list of materials for purchase.

Sawgrass SG500

Cut precision graphics up to 24" wide using sticker vinyl or heat transfer vinyl to create large format signs, iron-on decals, and other items. Vinyl is available for purchase, see materials list for cost and colors.

Roland CAMM-1 GS-24

Use this digital drawing tablet's stylus in place of a mouse to create drawn graphics.