Wooden ABC Blocks - Nautical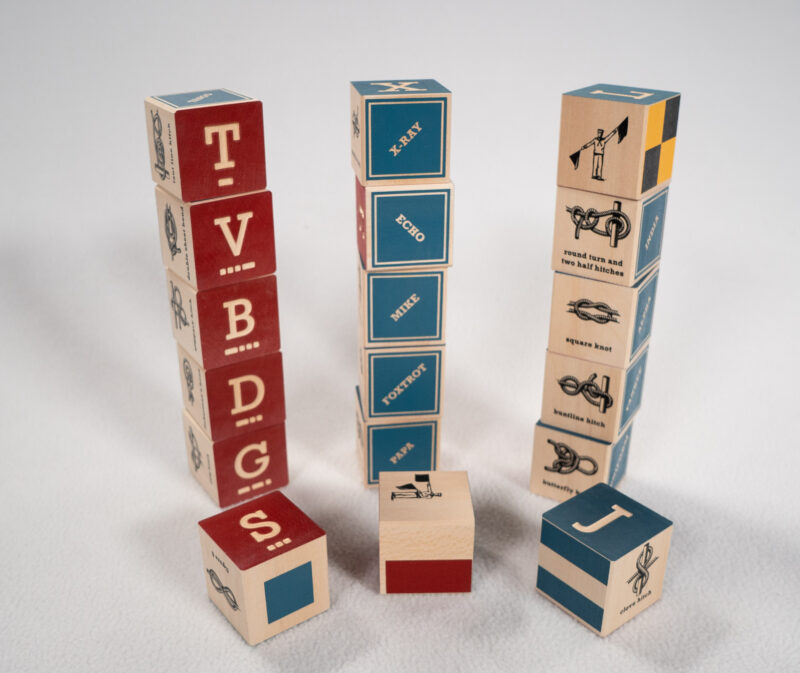 Wooden ABC Blocks - Nautical
Ages: 3 Years and Up
Category: Literacy
These bold blocks are decked out with each letter of the alphabet and matching semaphores, NATO phonetics and Morse codes. Other sides sport an illustrated knot and colorful maritime signal flag.
Safety and Cleanliness Statement:
Caution: Toys for children ages 3 and up may include small parts and ARE NOT recommended for infants, toddlers or anyone who might ingest the toy piece. Age guidelines are provided to assist in choosing a toy that is developmentally appropriate for the safety and benefit of all ages. All toys are inspected and cleaned before lending.
Request Toy