Stackin' Action Blocks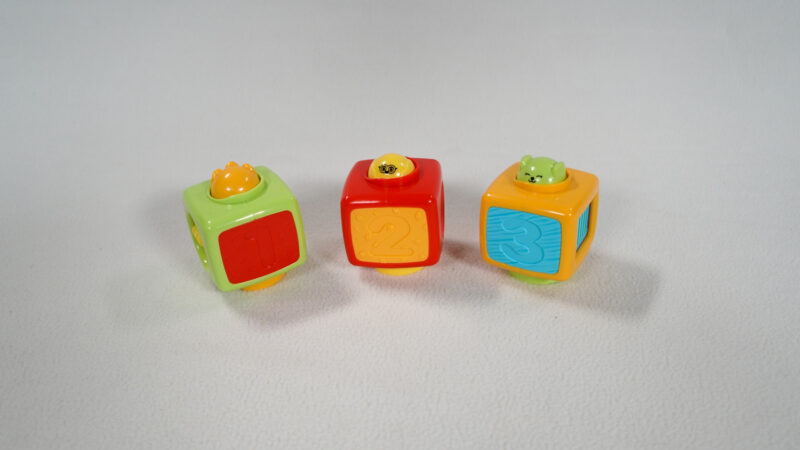 Stackin' Action Blocks
Ages: 9 Months and Up
Category: Baby and Toddler
Enjoy the various activities on the sides of the block or press down on the happy face button to activate movement. Blocks can also be stacked and everything is set into motion by pressing the top button. Sensory sounds and textures and cause and effect development.
Safety and Cleanliness Statement:
Caution: Toys for children ages 3 and up may include small parts and ARE NOT recommended for infants, toddlers or anyone who might ingest the toy piece. Age guidelines are provided to assist in choosing a toy that is developmentally appropriate for the safety and benefit of all ages. All toys are inspected and cleaned before lending.
Request Toy