American Sign Language - ABCs and 123s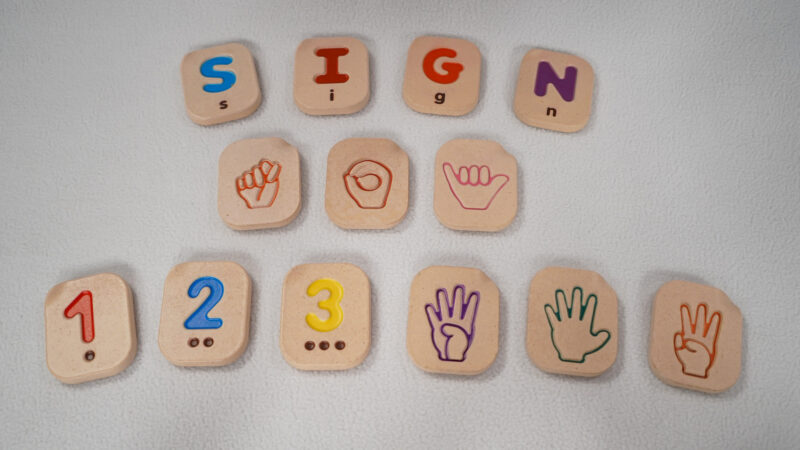 American Sign Language - ABCs and 123s
Ages: 2 Years and Up
Category: Adaptive
Explore the alphabet and numbers 1-10 with these embossed tiles. The alphabet tiles feature an impressed upper case letter and corresponding American Sign Language illustrations. The number set features impressed numbers, counting dots and American Sign Language illustrations. All ages can utilize this helpful toy to learn hand signs while practicing writing and reading letters or counting numbers.
Safety and Cleanliness Statement:
Caution: Toys for children ages 3 and up may include small parts and ARE NOT recommended for infants, toddlers or anyone who might ingest the toy piece. Age guidelines are provided to assist in choosing a toy that is developmentally appropriate for the safety and benefit of all ages. All toys are inspected and cleaned before lending.
Request Toy