ABC Animal Puzzle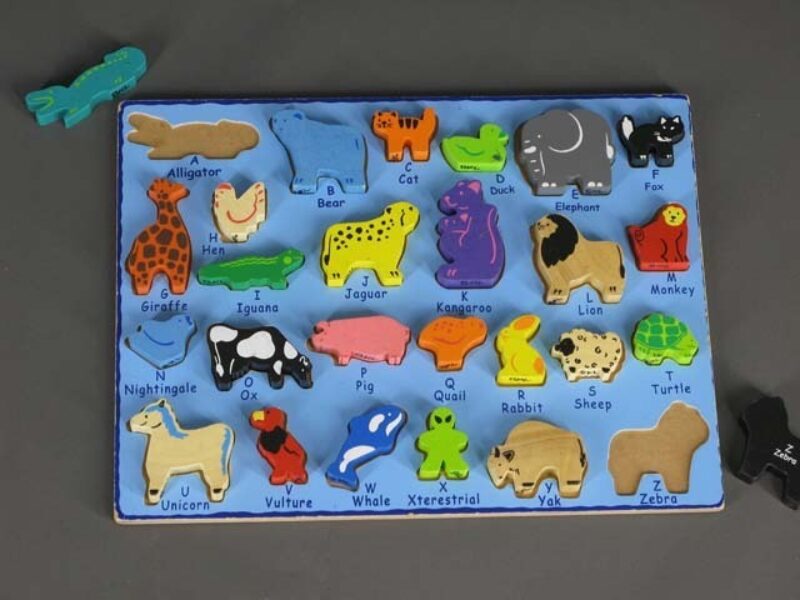 ABC Animal Puzzle
Ages: 18 Months and Up
Category: Puzzles
These solid wood animals not only stand out of the frame for easy grasping but they'll stand up alone to create an alphabetical convoy of creatures. Each chunky, 3/4 thick animal is labeled on the back with its name and the alphabetical letter it represents. When tired, they can lay back in their labeled puzzle place.
Safety and Cleanliness Statement:
Caution: Toys for children ages 3 and up may include small parts and ARE NOT recommended for infants, toddlers or anyone who might ingest the toy piece. Age guidelines are provided to assist in choosing a toy that is developmentally appropriate for the safety and benefit of all ages. All toys are inspected and cleaned before lending.
Request Toy