Richmond Heights
Richmond Heights Branch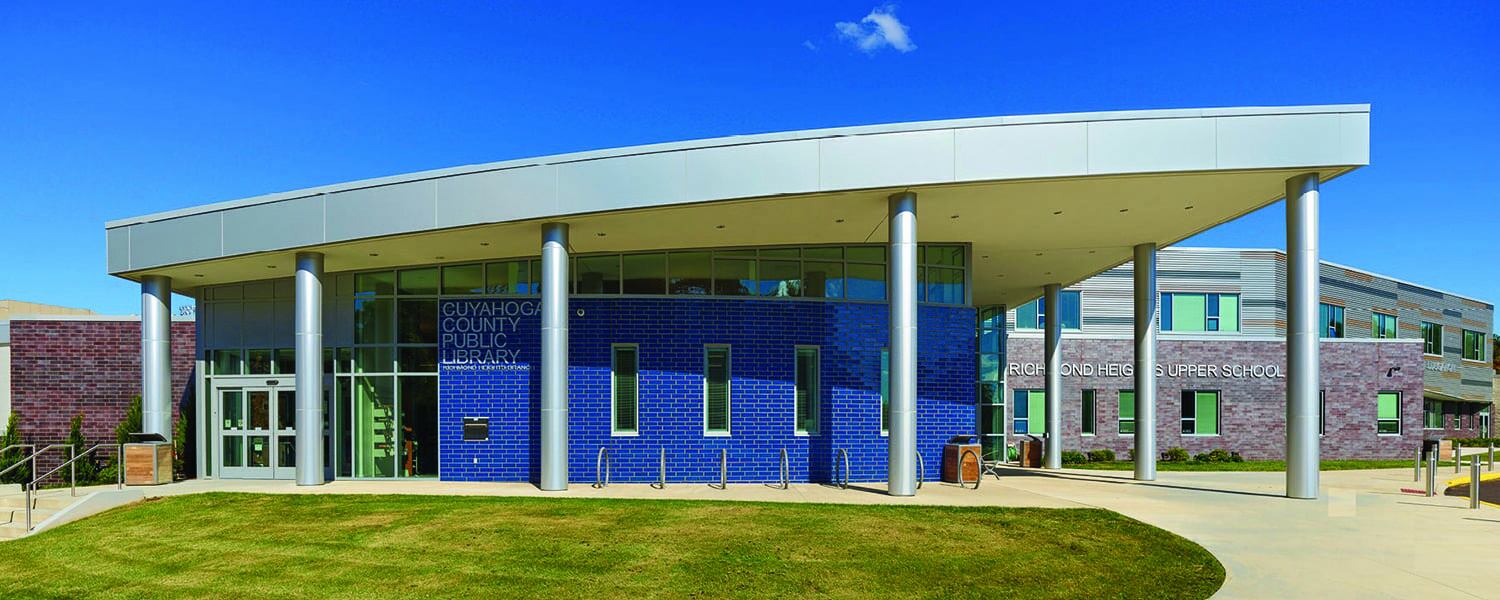 Back
440.449.2666
Hours of Operation:
Monday – Thursday / 9:00 AM – 9:00 PM
Friday & Saturday / 9:00 AM – 5:30 PM
Sunday / 1:00 – 5:00 PM
The Richmond Heights Branch is the only branch in the Cuyahoga County Public Library system co-located with a school. Opened in August 2021, the branch is connected to the Richmond Heights Upper School, but has its own dedicated entrance, allowing the general public to access the branch seven days a week.
This branch is a Student Success Center and Greater Cleveland Food Bank Kids Cafe location.