Mayfield
Mayfield Branch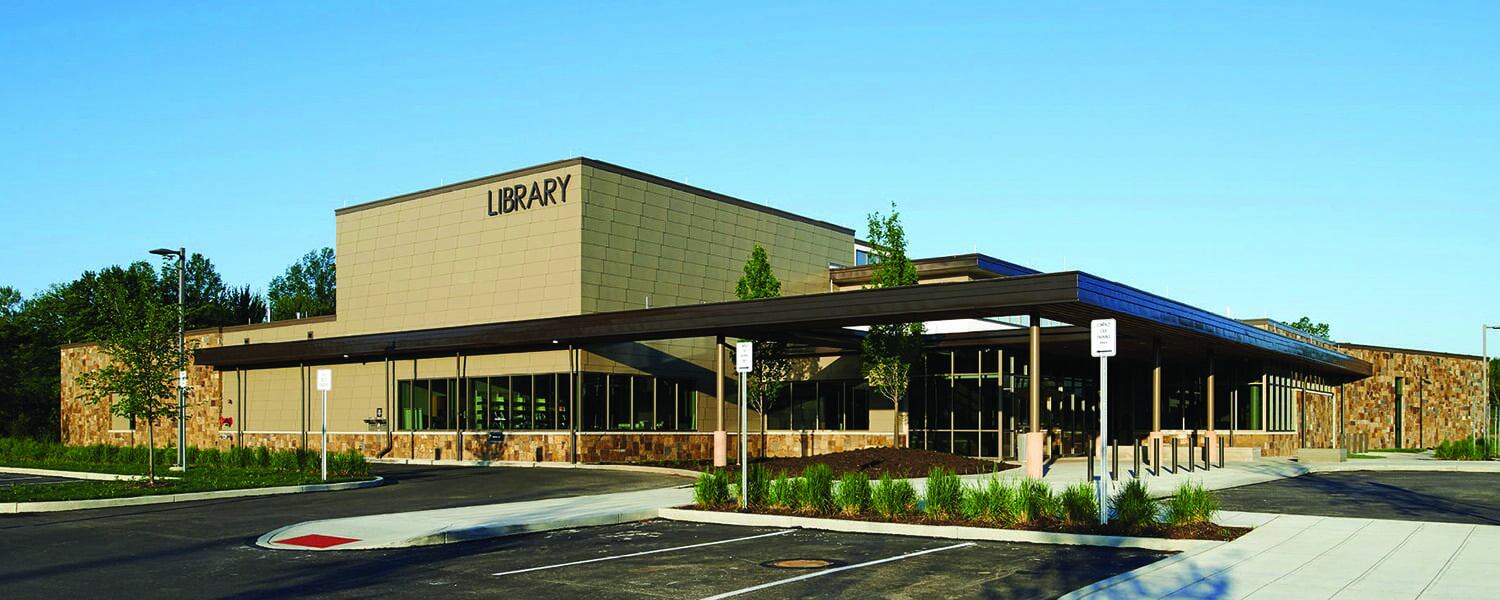 Back
440.473.0350
Hours of Operation:
Monday – Thursday / 9:00 AM – 9:00 PM
Friday & Saturday / 9:00 AM – 5:30 PM
Sunday / 1:00 – 5:00 PM
The branch's children's area features oversized artwork from the book In the Small, Small Pond by Denise Fleming. Interactive stations encourage children to explore the wonders of the natural world.
Book a Bike
The Mayfield Branch bike lending program is back! Borrow a bike and enjoy a ride through the beautiful North Chagrin Reservation.
Save some time by filling out our Bike Loan Agreement in advance and bringing it with you when you visit.
Innovation Center
CCPL Innovation Centers are creative, collaborative and educational spaces that provide library customers access to advanced software, emerging technologies and production equipment. See below for a list of Innovation Center equipment available at this location.
Innovation Center Equipment
Use the equipment to learn basic coding and programming skills. Available equipment includes: Raspberry Pi Computer, Arduino Uno, DIY Developer Kit, Littlebits, Snap Circuits, and LEGO EV3 robot kit.

Cut, score and write on a variety of materials.

Cutting size is 12" x 12" and up to 12" x 24". See a staff member for a complete list of approved materials.
A crafting tool kit is available for check out to use in the Innovation Center.

Print directly onto light colored cotton T-shirts, apparel, tote bags and other products

Apply heat transfers to items such as T-shirts, jackets, bags and mouse pads.

Heat press plate size: 16" x 20"

Apply sublimation printing to items such as mugs and tumblers. Will accommodate 11 oz. mug and 15 oz. sizes

Heat transfer plate 16" x 20"

Print, scan, copy in B/W and color on sizes up to 11" x 17".

Inkjet printers allows users to print on media such as photo paper, sticker paper, heat transfer paper, and printable vinyl. Users are encouraged to bring their own material to print on.

HP Office Jet Pro 7740

Print documents 24" across and any size in length on heavy-duty paper from .PDF and .JPEG files.

HP Design Jet 1790

Perform high-quality engraving and cutting of wood, acrylics, and more on a variety of approved materials.

See a staff member for a complete list of approved materials.
Plywood is available for purchase.

* Orientated users are required to attend a Laser Basics Class prior to individual use on this machine. See event calendar for dates.

Epilog Fusion Edge 24, 24"x24" / 50 watt"

Sew a variety of projects using a single needle sewing machine.

A sewing tool kit is available to check out for use in the Innovation Center.

Singer 4432

Print and heat transfer on polyester fabrics or poly-coated materials like wood, tile, acrylic, and glass.

Sublimation paper is available for purchase. See the list of materials for purchase.

Sawgrass SG500

Use this digital drawing tablet's stylus in place of a mouse to create drawn graphics.

w